Click here to select your Premier Season Tickets cost is $325 per ticket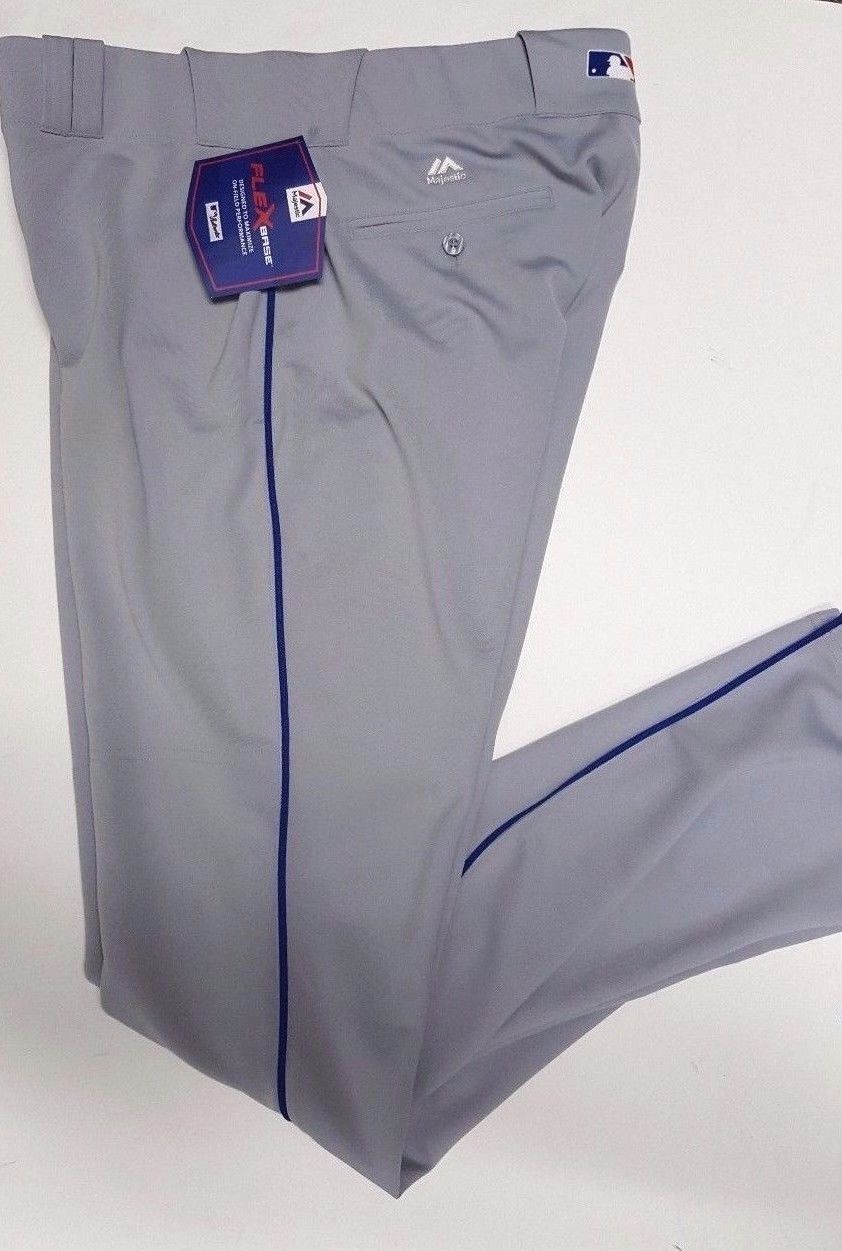 (978) Majestic 2017 MLB Los Angeles Dodgers Kansas Royals Grey Pants
$58.00 The Official Pant of Major League Baseball! These Authentic pants are crafted with Cool Base HD™ polyester double knit with tetured back. Steal home or slide into 2nd with total confidence in these pants. Gripper elastic helps the jersey stay put. These pants are a MUST if you are looking for durability and performance. A must for every elite player, Travel Team, High School & College!

Click here to buy premier seats for Lone Stars Game starting at $8.
$7.00 Garden City Wind vs Wichita Baseball 6/1/2019 7:00:00 PM



Clint Lightner
Visiting Team

706 E Maple
Garden City, KS 67846
Home Team




$7.00 Garden City Wind vs Wichita Baseball 6/2/2019 7:00:00 PM



Clint Lightner
Visiting Team

706 E Maple
Garden City, KS 67846
Home Team




$7.00 Santa Fe Fuego vs Wichita Baseball 6/3/2019 7:00:00 PM



Clint Lightner
Visiting Team

706 E Maple
Garden City, KS 67846
Home Team




$7.00 Santa Fe Fuego vs Wichita Baseball 6/4/2019 7:00:00 PM



Clint Lightner
Visiting Team

706 E Maple
Garden City, KS 67846
Home Team




$7.00 Santa Fe Fuego vs Wichita Baseball 6/5/2019 7:00:00 PM



Clint Lightner
Visiting Team

706 E Maple
Garden City, KS 67846
Home Team




$7.00 Trinidad Triggers vs Wichita Baseball 6/6/2019 7:00:00 PM



Clint Lightner
Visiting Team

706 E Maple
Garden City, KS 67846
Home Team




$7.00 Trinidad Triggers vs Wichita Baseball 6/7/2019 7:00:00 PM



Trindad Central Park
Visiting Team

700 Smith
Trindad, Co 81082
Home Team




$7.00 Trinidad Triggers vs Wichita Baseball 6/8/2019 7:00:00 PM



Clint Lightner
Visiting Team

706 E Maple
Garden City, KS 67846
Home Team




$7.00 Trinidad Triggers vs Wichita Baseball 6/9/2019 7:00:00 PM



Trindad Central Park
Visiting Team

700 Smith
Trindad, Co 81082
Home Team




$7.00 Trinidad Triggers vs Wichita Baseball 6/15/2019 7:00:00 PM



Trindad Central Park
Visiting Team

700 Smith
Trindad, Co 81082
Home Team




$7.00 Trinidad Triggers vs Wichita Baseball 6/16/2019 7:00:00 PM



Trindad Central Park
Visiting Team

700 Smith
Trindad, Co 81082
Home Team




$7.00 Trinidad Triggers vs Wichita Baseball 6/17/2019 7:00:00 PM



Trindad Central Park
Visiting Team

700 Smith
Trindad, Co 81082
Home Team




$7.00 Garden City Wind vs Wichita Baseball 6/22/2019 7:00:00 PM



Clint Lightner
Visiting Team

706 E Maple
Garden City, KS 67846
Home Team




$7.00 Garden City Wind vs Wichita Baseball 6/23/2019 7:00:00 PM



Clint Lightner
Visiting Team

706 E Maple
Garden City, KS 67846
Home Team




$7.00 Roswell Invaders vs Wichita Baseball 6/27/2019 7:00:00 PM



Clint Lightner
Visiting Team

706 E Maple
Garden City, KS 67846
Home Team




$7.00 Roswell Invaders vs Wichita Baseball 6/28/2019 7:00:00 PM



Clint Lightner
Visiting Team

706 E Maple
Garden City, KS 67846
Home Team




$7.00 Alpine Cowboys vs Wichita Baseball 6/29/2019 7:00:00 PM



Clint Lightner
Visiting Team

706 E Maple
Garden City, KS 67846
Home Team




$7.00 Alpine Cowboys vs Wichita Baseball 6/30/2019 7:00:00 PM



Clint Lightner
Visiting Team

706 E Maple
Garden City, KS 67846
Home Team




$7.00 Garden City Wind vs Wichita Baseball 7/1/2019 7:00:00 PM



Kokernot Field
Visiting Team

400 Loop Road
Alpine, Tx 79830
Home Team




$7.00 Garden City Wind vs Wichita Baseball 7/2/2019 7:00:00 PM



Kokernot Field
Visiting Team

400 Loop Road
Alpine, Tx 79830
Home Team




$7.00 Garden City Wind vs Wichita Baseball 7/3/2019 7:00:00 PM



Kokernot Field
Visiting Team

400 Loop Road
Alpine, Tx 79830
Home Team




$7.00 Garden City Wind vs Wichita Baseball 7/4/2019 10:00:00 AM



Kokernot Field
Visiting Team

400 Loop Road
Alpine, Tx 79830
Home Team




$7.00 Garden City Wind vs Wichita Baseball 7/6/2019 7:00:00 PM



Clint Lightner
Visiting Team

706 E Maple
Garden City, KS 67846
Home Team




$7.00 Garden City Wind vs Wichita Baseball 7/7/2019 7:00:00 PM



Clint Lightner
Visiting Team

706 E Maple
Garden City, KS 67846
Home Team




$7.00 Santa Fe Fuego vs Wichita Baseball 7/8/2019 7:00:00 PM



Clint Lightner
Visiting Team

706 E Maple
Garden City, KS 67846
Home Team




$7.00 Santa Fe Fuego vs Wichita Baseball 7/9/2019 7:00:00 PM



Clint Lightner
Visiting Team

706 E Maple
Garden City, KS 67846
Home Team




$7.00 Santa Fe Fuego vs Wichita Baseball 7/10/2019 7:00:00 PM



Clint Lightner
Visiting Team

706 E Maple
Garden City, KS 67846
Home Team




$7.00 Garden City Wind vs Wichita Baseball 7/15/2019 7:00:00 PM



Clint Lightner
Visiting Team

706 E Maple
Garden City, KS 67846
Home Team




$7.00 Garden City Wind vs Wichita Baseball 7/16/2019 7:00:00 PM



Clint Lightner
Visiting Team

706 E Maple
Garden City, KS 67846
Home Team




$7.00 Garden City Wind vs Wichita Baseball 7/17/2019 7:00:00 PM



Clint Lightner
Visiting Team

706 E Maple
Garden City, KS 67846
Home Team




$7.00 Trinidad Triggers vs Wichita Baseball 7/22/2019 7:00:00 PM



Clint Lightner
Visiting Team

706 E Maple
Garden City, KS 67846
Home Team




$7.00 Trinidad Triggers vs Wichita Baseball 7/23/2019 7:00:00 PM



Trindad Central Park
Visiting Team

700 Smith
Trindad, Co 81082
Home Team




$7.00 Trinidad Triggers vs Wichita Baseball 7/24/2019 7:00:00 PM



Clint Lightner
Visiting Team

706 E Maple
Garden City, KS 67846
Home Team




$7.00 Trinidad Triggers vs Wichita Baseball 7/25/2019 7:00:00 PM



Trindad Central Park
Visiting Team

700 Smith
Trindad, Co 81082
Home Team